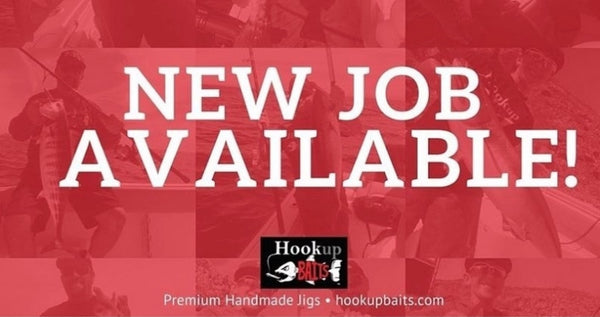 OPENING FOR FULL TIME PRODUCTION ASSISTANT
Opening at Hookup Baits for a full time production assistant. We work Monday-Thursday 6:00am to 4:30pm, provide benefits as well as opportunity to advance within the company. Must have good eye hand coordination, be able to stand or sit for long period of time, self motivated, follows direction well and works well with others. Please send your resume to jojo@hookupbaits.com.
We look forward to hearing from you.