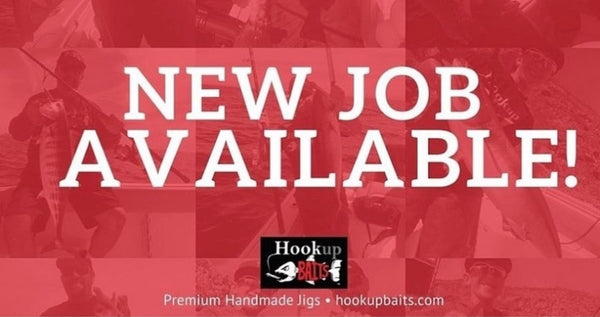 New Production Assistant Job Available
Hookup Baits continues to grow and we are looking to hire a Production Assistant to our great team that works in the shop. Qualifications include but are not limited to:
1. Hardworking.
2. Self started and can work independently if needed.
3. Able to stand or sit for long period of times during production work. 
4. Good hand/eye coordination. 
5. Honest and loyal.
6. High attention to detail. 
7. Able to work 4/10 workdays. Shop is open 6:00am-4:30pm Monday-Thursday. 
8. Works well with other team members. 
If you are interested please send the following information to jojo@hookupbaits.com
1. Resume
2. Social media account name
3. A few sentences or short paragraph of why you would like to work at Hookup Baits
We look forward to hearing from you.