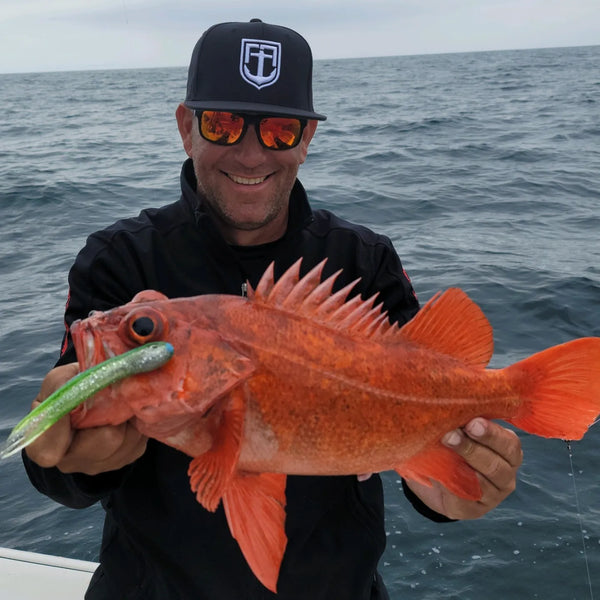 Rock Fishing in Central CA and San Diego
We recommend the double rig using the Owner swivels #2 (found on our online store or local retail stores)  with the 1.5, 2, & 3 oz Baits depending on depth.
Sizes: 1.5, 2 ,& 3 oz Hookup Baits Baits
Colors: Sexy Sardine, Sexy Smelt, Sardine Green, Glow Green, Red Crab, Chovy, Chub or Mint. Note: Sexy Sardine and Sexy Smelt are available in the 1.5 oz. 
Please be sure to check with Fish and Game for guideline and regulations for rock fishing. https://wildlife.ca.gov/Fishing/Ocean/Regulations
Check out our instructional videos on our website at www.hookupbaits.com or YouTube page for additional information.