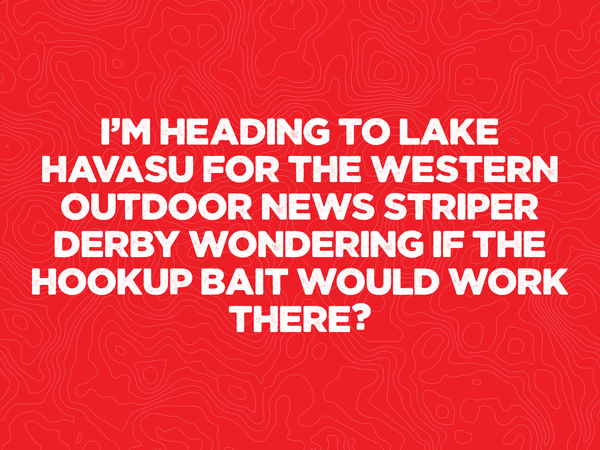 I'm heading to Lake Havasu for the western outdoor news striper derby wondering if the hookup bait would work there?
Definitely work great there and many guys use them there. All three
types of bass there love them. 1/8 and 1/4 oz. are the size you want. Shad
White, Chovy, Mint and Sardine Green colors to use.